Reactional Music and Hipgnosis agree move which opens up catalogue that includes over 3,500 global number ones
Reactional offers new era for music delivery and personalisation for games developers and gamers as games market expected to pass $200 Billion revenue in 2023

London, UK/ Stockholm, Sweden 8th March 2023: – Reactional Music, the music delivery platform and personalisation engine that connects the worlds of music and games for games developers, music artists and gamers, today confirmed that it has reached an agreement with Hipgnosis Song Management, the song management, music intellectual property rights and investment group.
Reactional's patented technology allows any music to be brought into a game and the entire game – visuals, music and sounds – to react live to that music. This will enable gamers to personalise their personas and gameplay with their favourite music in the same way they do with skins, something that has not been possible before.
Already working with developers on several pilot projects, Reactional is changing the way gamers experience, interact with and enjoy music in games, which will open up a new era of music personalisation and in-game purchase. For Hipgnosis this means that its catalogue and artists' music can become part of the gameplay. This will give Hipgnosis access to millions of gamers as well as the world's games developers.
In-game purchases accounted for 74 percent of all games revenue in 2021, around $129 Billion*. Currently in-game music revenues account for less than 0.001 percent** of the total market.
Global games revenue is expected to top $200 Billion*** in 2023 and the total number of global gamers is expected to pass three billion****.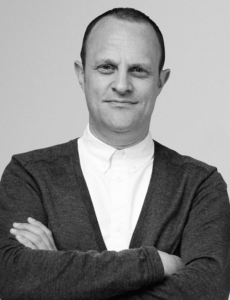 Hipgnosis Songs Management, a Song Management company, was founded by Merck Mercuriadis in 2018 and offers investors a pure-play exposure to Songs and associated musical intellectual property rights. It has invested approximately $3 billion across two Hipgnosis Funds. Hipgnosis Songs Fund is the largest listed investor in music catalogues and royalties, with gross assets of over $2.2 billion.
Ted Cockle, Chief Music Officer, Hipgnosis Song Management said: "This partnership brings forward the day when gamers throughout the world can interactively enjoy their favourite Songs while playing their favourite games – a step-change in the gamers' enjoyment and experience. We're delighted to be able to work with Reactional to help create something which will bring so much pleasure."
"Right from the first conversation Hipgnosis understood what we are doing at Reactional Music. We have a shared vision around the importance of the artist and the creator, putting them at the centre of what we do, ensuring transparency as part of an ethical and equitable model that works for the artist, the games developer and the rights holder," said Reactional Music President David Knox, who spent 26 years in senior management positions at video games giant Electronic Arts.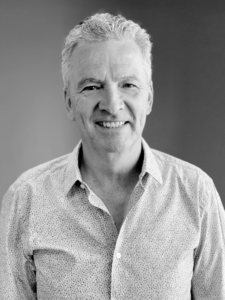 "The Hipgnosis catalogue is a formidable partner for Reactional. Its music and songs are the soundtrack to our lives."
Knox added: "The intersection of games and music is incredibly exciting. Commercially it presents opportunities for both industries with in-game purchases; creatively it is compelling for artists, composers, and games developers to work more closely. And it's not just new game releases. Reactional's platform enables curation and personalisation of music in existing games franchises as part of a seasonal refresh."
Importantly, Reactional will also enable new detailed data analytics and insight of music use by gamers. Reactional's Engine does not alter, mix or edit the music master. Reactional tracks all music use across its platform. It has partnered with Tuned Global, Musiio and Blokur for music delivery, consistent tagging and rights management of all music and sounds.
Reactional Music platform will be live in 2023.
*NewZoo
**Industry estimates
***NewZoo
****NewZoo
About Reactional Music
Reactional Music is changing the way we experience, interact with and enjoy music in games. It does this by enabling popular songs or any music and sound to be brought into the game to create an immersive soundtrack that reacts in real-time around the user. Reactional Music's Engine reacts to every movement in the game. Reactional allows any music to be brought into a game and the entire game – visuals, music and sounds – to react live to that music, something that has not been possible before. Reactional opens up a new era of music personalisation and in-game purchase.
For gamers your favourite music can now be a part of gameplay, reacting to your actions and movements in your game or interactive experience, creating new levels of personalisation and self expression. For games developers, creators and publishers it unlocks music's value in games with access to worldwide rights cleared music and a new era for creation, collaboration, partnerships and opportunity. For music rights holders it enables music to become an in-game purchase and choice for the first time. Reactional is a global music delivery platform that is device, service and system agnostic, with rights cleared music for developers and gamers, enabling scalable platforms and services for B2B and B2C markets.
About Hipgnosis Song Management Ltd
Hipgnosis Song Management, founded by its CEO Merck Mercuriadis, is a Song Management company and the Investment Adviser for the FTSE250 Hipgnosis Songs Fund (LSE: SONG.L), the first and largest listed Songs Fund, and Hipgnosis Songs Capital, a partnership with alternative investment manager Blackstone (NYSE: BX).
Hipgnosis Song Management manages 70,000 of the most iconic and culturally important Songs ever written, including Songs by Red Hot Chili Peppers, Nile Rodgers, Neil Young, Fleetwood Mac, Shakira, Justin Timberlake Leonard Cohen, Justin Bieber, Journey, Mark Ronson, Enrique Iglesias, Steve Winwood, Kenny Chesney, Eurythmics, Timbaland, Wu Tang Clan and Blondie. Hipgnosis owns almost a quarter of the songs in Spotify's Billions Club.
Merck Mercuriadis, Is the former manager of globally successful recording artists, such as Elton John, Guns N' Roses, Morrissey, Iron Maiden and Beyoncé, and hit songwriters such as Diane Warren, Justin Tranter and The-Dream. The Investment Adviser has assembled an Advisory Board of highly successful music industry experts which include award winning members of the artist, songwriter, publishing, legal, financial, recorded music and music management communities, all with in-depth knowledge of music publishing.  Members of Hipgnosis Song Management Ltd Advisory Board include Nile Rodgers, The-Dream, David A. Stewart, Giorgio Tuinfort, Starrah, Poo Bear, Ian Montone and Rodney Jerkins.

---
Sample coverage:

Music Business Worldwide:
"Hipgnosis strikes licensing deal with personalized music for gaming firm Reactional Music"
Tech EU:
"Reactional and Hipgnosis join forces to bring sweet music to the gaming world"
Digital Music News:
"Hipgnosis Strikes Partnership with Reactional Music for Gaming Applications"
Music Week:
"Hipgnosis partners with Reactional Music, a personalisation engine for gaming"
Creative Industries News:
"Reactional Music and Hipgnosis Song Management agree to a partnership to make music available for gameplay"
All Access:
"Reactional Music Inks Deal With Hipgnosis Song Management"
Record of the Day :
"Reactional Music partners with music rights leader Hipgnosis Song Management to power key shift for in-game music"