Gamers
Adapting any music in live gameplay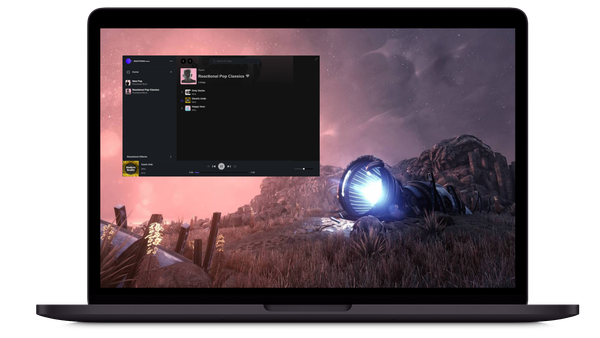 Once your game uses the Reactional tech any music can be brought into your game and the entire game's visuals, music and sound will react live to that music. 
With Reactional gamers can personalise their personas and gameplay with their favourite music – in the same way they do with 'skins' and other in-game purchases.
Mad, right.
Your game, your choice
With Reactional gamers can enhance their gaming experience with the music they love, the artists and genres they listen to and consume music as part of their gameplay, to be in control of those choices, then share them and to try new things.
Music can become part of a more personalised immersive gaming experience.
Reactional allows gamers true personalisation in their game soundtrack while maintaining the feel of the game. The developer controls the in-game hooks that allow personalisation. This creative control is essential to ensure the gameplay has a whole new dimension.
It is then entirely up to the gamer. It's your game and your choice.
Personalise stingers and sound effects, the whole soundtracks, specific in-game sounds, add favourite tracks or try playlists curated and shared by the developer, by your favourite artist, streamer or developer.
Throughout, the choice is yours. If you want it.