Licenses masters for use on Reactional's music personalisation engine and music delivery platform
Includes dancefloor hits from Bob Sinclar, Kings of Tomorrow, MK, CamelPhat, and more
Joins Reactional partners including APM Music, plus publishing agreement signed with Hipgnosis Song Management earlier this year
30 October 2023 — Reactional Music has signed a far-reaching agreement with house music institution Defected Records to bring dance music to games.
Reactional is driving next-generation musical experiences in gaming, connecting the two sectors creatively, commercially and technically.
Under the new partnership, Defected has licensed the masters for a selection of tracks from its wider catalogue for use on Reactional's music delivery platform and personalisation engine for games developers. These include classics from Bob Sinclar, Dennis Ferrer, Kings of Tomorrow, MK and The Shapeshifters, as well as more recent hits from CamelPhat, Honey Dijon and John Summit.
Founded in 1999 by Simon Dunmore, Defected Records has established a reputation as one of the most renowned independent dance labels and a world leader in house music. It has several sister and sub-labels, including DFTD, D4 D4NCE, Glitterbox Recordings, Classic Music Company, Soulfuric and more.
Joining Reactional's other rightsholder partners, Defected and its artists will gain access to a global games market worth roughly $188 billion, according to research from MIDiA. Other partners include Hipgnosis Song Management and leading production music house APM Music.
Reactional's technology changes the way people experience, interact with and enjoy music in games, by allowing developers to bring any commercial or production music into a game and for the entire game's visuals, music and sound to react to an individual's gameplay in real time. This is the first time this has been possible at scale.
Reactional's platform is currently in Beta, with several pilot games projects in development and a global partnership agreement with Southeast Asia's leading mobile game publisher Amanotes signed in August. Reactional enables music as an in-game purchase for the first time ever, allowing people to pay to personalise their personas and gameplay with their favourite music – in the same way they do with 'skins' and other purchases.
Reactional does not alter, mix or edit the music master. It also tracks all music use across its platform, and enables new detailed data analytics and insight into music use by gamers.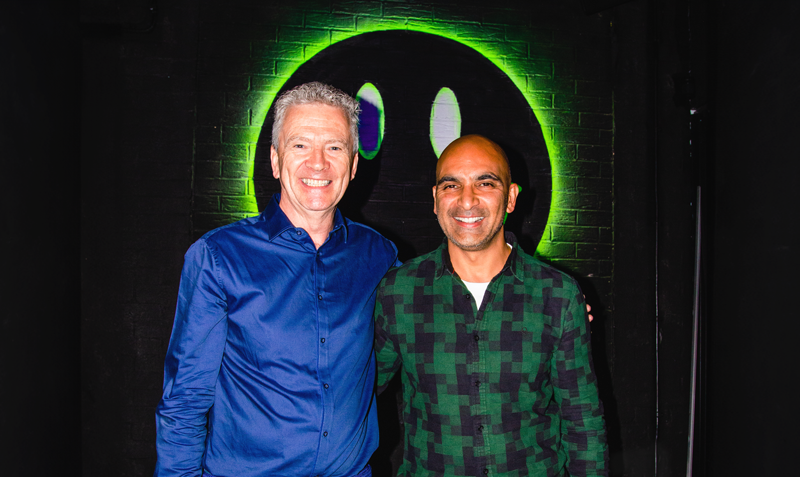 Shamus Damani, Defected Records' Director of Business Affairs, added: "It has been an absolute pleasure to work with the Reactional team over the last 2+ years and to finally get to this point of rollout. Reactional's technology will provide us with a much welcomed opportunity to tap into new gaming-centred revenue streams for the benefit of our artists, writers and other stakeholders, and we are excited to see how this space develops over the coming months and years."
David Knox, President of Reactional Music, said: "Right from the first conversation, the team at Defected have been incredibly excited by our vision of enabling the gamer to add to their gameplay experience by personalising their game soundtrack. As a rights holder and a brand partner they bring not only  an incredible catalogue of music but Defected's team also bring an appetite for the new and enabling new music consumption platforms that fit with where their audience is." 
For further information please contact:
Music/Tech/Financial
Elfie Lawson/Sam Shemtob
Name PR
elfie@namemusic.net
sam@namemusic.net
Games
Ross Bowes
Bastion 
ross@bastion.co.uk
ABOUT DEFECTED RECORDS
Defected Records is an independent British record label specialising in house music recordings, compilation albums, an internationally syndicated radio show, events, publishing, artist booking and management. With an online community of over 9 million, Defected has evolved into a New Era Music Company by breaking new ground through media innovations and digital activations.
Established in 1999 by former AM:PM and Cooltempo A&R Simon Dunmore, Defected's first release was Soulsearcher's 'Can't Get Enough', which reached No. 5 in the UK singles chart. This early success was followed up with Roger Sanchez's 'Another Chance', which hit No. 1 in the UK singles chart in 2001. As well as a number of sub-labels and sister labels including DFTD, Glitterbox Recordings, Classic Music Company, Soulfuric and 4 To The Floor, Defected also owns and manages over 30 catalogues of heritage house imprints and artists.
More than just a label, the recipe for Defected Records' success has been its ability to evolve and adapt within the industry, while maintaining a robust ethos and core musical identity. One of the longest running independent labels of its kind, Defected has paved the way for house music in the UK and remained a well-respected constant in the music industry for nearly 25 years.
ABOUT REACTIONAL MUSIC
Reactional Music is changing the way we can experience, interact with, create, share and enjoy music in games and creator worlds. As the world's first rule-based music engine, Reactional allows any music to be brought into a game and for the entire game's visuals and sound to react live to that music – something never before possible at scale. By providing a new commercial, technical and creative framework for next-generation music experiences in games, this opens up opportunities for music personalisation and in-game purchase, unlocking value for games developers, publishers, creators and rightsholders, as well as the world's three billion gamers.
For gamers, your favourite music can now be a part of gameplay, reacting to your actions and movements, creating new levels of personalisation and self expression. For developers, this opens up a faster and more efficient method to create and prototype soundtracks, through generative composable music that can be modulated and procedurally created note by note in real time. Reactional also offers a global music delivery platform that is device, service and system agnostic, enabling scalable platforms and services for B2B and B2C markets.