Sony and UMG-owned APM Music brings solid track record of success in games, film and TV to Reactional platform
Stockholm, Sweden/ 19:00 BST / 20:00 CET 5th July 2023/…Reactional Music, the music engine and delivery platform that connects the worlds of music and games commercially and creatively, has entered into an agreement with APM Music, a leader in the production music space for the past 40 years.

The deal is Reactional's first move into production music, with APM joining the likes of commercial music rights leader Hipgnosis Song Management in making its catalog available through Reactional's platform. Jointly owned by Sony Music Publishing and Universal Music Publishing Group, APM is the largest aggregator of production music in North America, with a catalog of 1.3 million tracks sourced from 120 libraries. Placements in projects from major game publishers–including Activision, Electronic Arts, Sony Interactive Entertainment and Square Enix—are a constant. Other recent production credits include acclaimed HBO series The Last of Us, as well as recent film releases Bullet Train and Top Gun: Maverick.
With production music a key component in sound and music design in game development, the APM partnership will allow developers to search for and access fully licensed, high-quality production music through the Reactional platform as they build their games. It also opens up a more efficient method to create and prototype gaming soundtracks, increasing music choice and ease of use for everyone.
Reactional Music is pioneering the convergence of games and music, allowing any music to be brought into a game and the entire game's visuals, music and sound to react live to that music. Something that has not been possible before.
David Knox, President of Reactional Music, said: "The addition of leading production music libraries is an essential step in the development of the Reactional platform. Working with leading rights holders like APM Music enables us to more effectively support our game development partners, providing search, prototyping and trialling of hundreds of thousands of music scores, tracks and effects. APM has an incredible reputation and a depth of experience stemming from having worked with many of the world's game companies."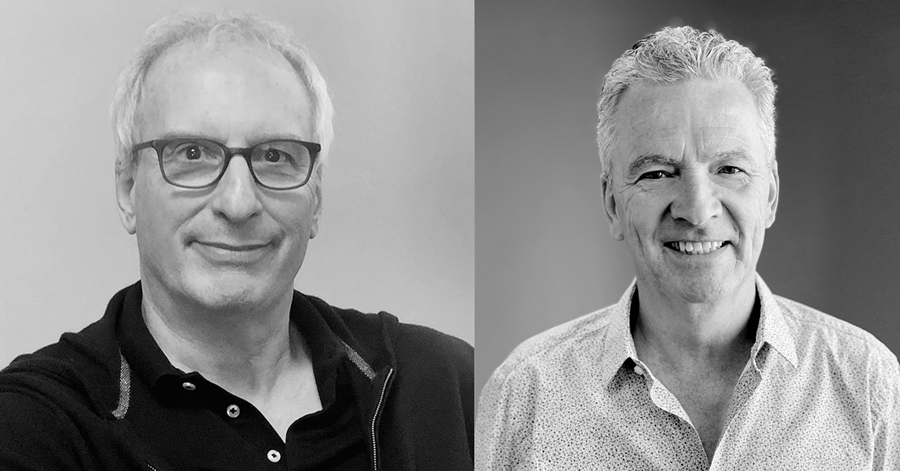 Adam Taylor, President & CEO of APM Music and Chairman of the Production Music Association, added: "We are thrilled to have Reactional put APM's unmatched music catalog at the fingertips of a very broad gaming audience, further cementing our position in this vertical. And we are looking forward to seeing game developers of all sizes leverage the power of APM's platform to take their games to the next level."
Reactional's technology will soon also enable gamers to pay to personalize their personas and gameplay with their favorite music – in the same way they do with 'skins' and other in-game purchases. This promises to open a major new revenue stream for artists, music rights holders and games developers. In 2021, in-game purchases accounted for 74% of all games revenues, amounting to around $129 billion*. According to a recent report by Deloitte, 49% of gamers say they often discover new music through gaming.
Reactional Music recently announced that it had closed a new funding round led by Amanotes, the world's number one mobile music games publisher, and Butterfly Ventures, one of the leading deep-tech, impact focused, early stage VCs in the Nordics.
Reactional Music's platform will be live for commercial use later in 2023.
For further information please contact:
Elfie Lawson / Sam Shemtob
Name PR
elfie@namemusic.net
sam@namemusic.net
Simon Harvey
Reactional Music
simon@reactionalmusic.com
About Reactional Music
Reactional Music is changing the way we experience, interact with and enjoy music in games. It does this by enabling popular songs or any music and sound to be brought into the game to create an immersive soundtrack that reacts in real-time around the user. Reactional Music's Engine reacts to every movement in the game. Reactional allows any music to be brought into a game and the entire game – visuals, music and sounds – to react live to that music, something that has not been possible before. Reactional opens up a new era of music personalisation and in-game purchase.
For gamers your favourite music can now be a part of gameplay, reacting to your actions and movements in your game or interactive experience, creating new levels of personalisation and self expression. For games developers, creators and publishers it unlocks music's value in games with access to worldwide rights cleared music and a new era for creation, collaboration, partnerships and opportunity. For music rights holders it enables music to become an in-game purchase and choice for the first time. Reactional is a global music delivery platform that is device, service and system agnostic, with rights cleared music for developers and gamers, enabling scalable platforms and services for B2B and B2C markets.
*NewZoo